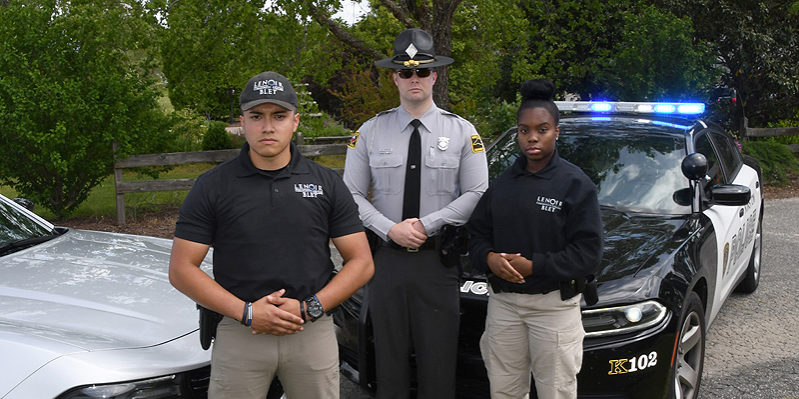 By Mallory Kennedy
Are you looking for a rewarding career in protecting and serving your community? Lenoir Community College has a training program to fit your goals!
The LCC Basic Law Enforcement Training (BLET) curriculum is a certification course that is designed to prepare entry-level individuals with the cognitive and physical skills needed to become certified law enforcement officers in North Carolina.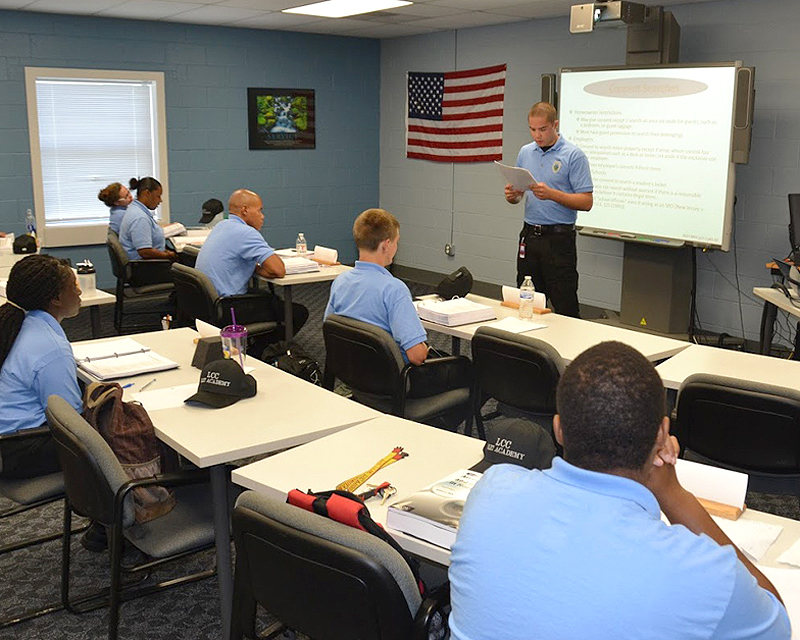 BLET Program Director Daniel McLawhorn has been using his experience in the field to train the students at LCC for the past eight years. McLawhorn graduated from Lenoir Community College's program in 1997 and served nine years for local agencies before going on to work for the North Carolina State Highway Patrol for six years.
"We train our students from the ground up so that they will leave here with the skills and mindset that is needed in law enforcement today," McLawhorn said. "Students who choose to enroll in the program need to be open-minded to new ideas and concepts. They should be goal orientated and have a service-minded personality."
Students will study and learn all laws and requirements, court procedures, emergency responses, ethics, and undergo extensive physical conditioning.
"I chose to enroll in the BLET program because I wanted to have a career I would be proud of," BLET graduate Di'Nesha Rouse said. "I knew going in that being a female in a predominately male field would have its challenges, but that the reward of serving my community would be greater."
LCC gives the student the ability to be enrolled in the academy while being sponsored by a local department, with the agreement that the student will go to work for them upon completion of the program.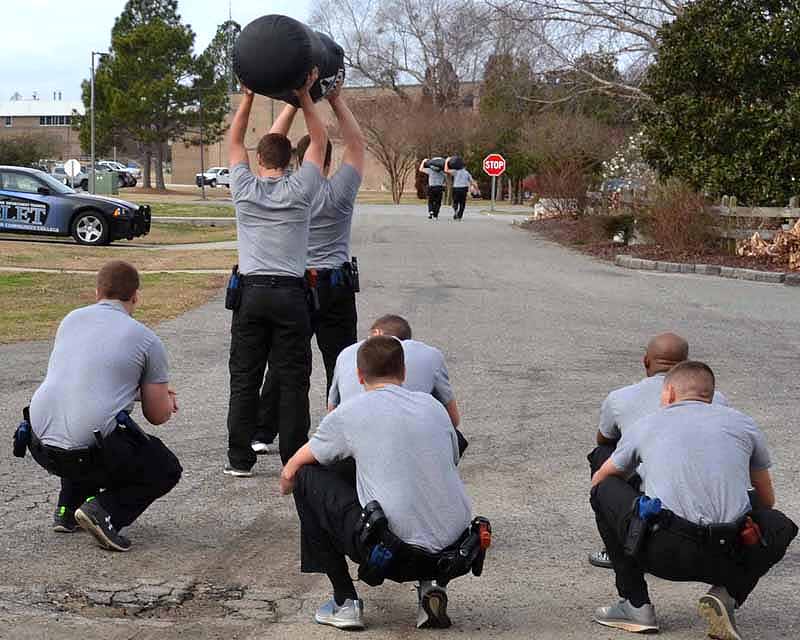 Rather than paying to take the course, new hires in the program would be paid by the agency while taking their basic training courses. "It makes sense. BLET is almost like a full-time job," McLawhorn said. "By having this in place, the departments are getting what they need, and we are getting the people we need in our program."
Students who successfully complete the course and receive their certification can expect to earn an average of $35,000 – $45,000 depending on the agency they join.
"Starting at a young age, I volunteered in public service roles. I have always had a passion for serving others and helping better the community, so the decision to go into law enforcement was easy," McLawhorn said.
"Our students are gaining employment from The Kinston Police Department, Lenoir County Sheriff's Office, Alcohol Law Enforcement Agency, NC Department of Motor Vehicles as an Inspector, State Highway Patrol, State Bureau of Investigation, Greenville Police Department, Goldsboro Police Department, and The Craven County Sheriff's Office. We have had students go to work with the federal police and in other states as well, such as Illinois, and Texas."
Students who complete the program will receive curriculum credits that can be applied toward the Associate in Applied Science degree in Criminal Justice Technology.
To be eligible for the BLET program, students must have a valid NC driver's license, interview with the Director of BLET, complete a medical/physical examination, have no prior felony arrest, be at least 20 years of age prior to completion of the program, have a High School Diploma or equivalent, have an Administrative Office of the Courts Record Check, and provide a copy of the student's birth certificate.
For more information, visit LCC BLET.