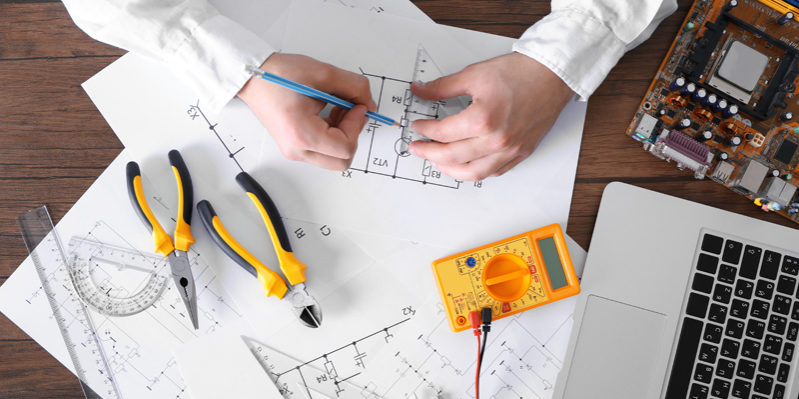 By Richy Huneycutt
James Kephart of Kinston didn't know what he wanted to do after high school. He told his advisor at Bethel Christian Academy that he wanted to do something that "makes good money" and he was good at math and science.
"She advised me to check out engineering," he said. "I went to an engineering summit at Lenoir Community College and enjoyed my time there, so I decided that is what I would study."
Because he wanted to complete his bachelor's degree, Kephart enrolled in the Associate in Engineering (AE) program. The major prepares students to transfer and pursue a bachelor of science degree in virtually any field of engineering.
Engineering Program Chair Grant Hargett said any student who has a problem solver mentality will be a good engineer. "It also requires a healthy work ethic. A student with an analytical skillset who enjoys the sciences tends to do well in engineering."
Hargett said graduates can become engineers in the electrical, computer, bioprocess civil and mechanical fields.
"It is a very rigorous program and will require a dedicated student who is willing to work hard and collaboratively," he said. "Becoming an engineer is both financially and personally rewarding. They solve real world problems and enjoy job security."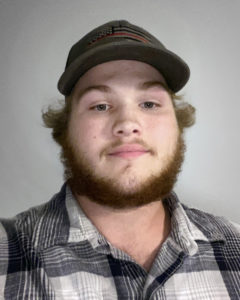 Kephart said he chose LCC because he was 16 when he started college through the Career and College Promise program. "I knew I was not ready to leave home and go to a four-year university yet. I also received a scholarship to attend LCC. I plan on transferring to East Carolina University and study electrical engineering. Upon graduation, I hope to get a job somewhere locally such as West Pharmaceuticals, Crown or Pactiv."
The 2019 high school graduate said that he liked the focus on mathematics and science such as physics and chemistry. "These have always been my key areas of interest. Best advice I'd tell students who are interested in engineering is calculus does not go away and you cannot 'fake it until you make it.' Be prepared to be challenged even if you were not in high school."
Hargett said he tells students who are interested in the field the same thing – they must be prepared to work very hard in their coursework to become an engineer. "Calculus, physics, chemistry, and computer science are foundational to the study of engineering, and the students need to excel in those courses."
Secondly, he said students need to learn to work collaboratively considering that engineers always work in groups to solve real world problems.
Graduates with a bachelor of science degree in engineering can expect a starting salary in the mid-sixties and higher working in eastern North Carolina. Graduates are employed by local government (e.g. civil engineers for city government), federal government (MCAS Cherry Point), and local companies like Hyster and Dupont.
Kephart said attending LCC was the right choice for him. "I just want everyone to know that it is possible to get a college education," he said. "LCC has given me a great opportunity to better myself and the opportunity to get a great job someday. It has been a struggle from the beginning, but I'm glad I stuck it out because I know it was a wise decision."
For more information, visit Associate in Arts Engineering.