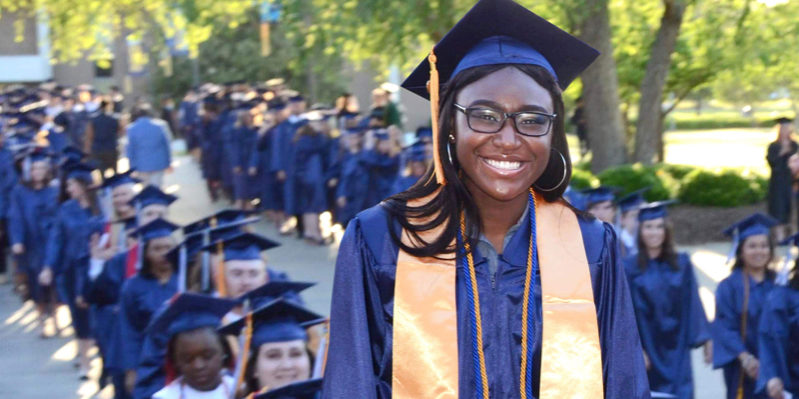 Recent news stories and commentary have questioned the cost versus the benefits of going to college. This is because many students leave after attending big schools and graduate (or not!) with tens of thousands of dollars in student loan debt.
Meanwhile, the argument goes, the starting salary of graduates with a bachelor's degree is not much higher than that of high school graduates. So what should you do?
Keep reading if you want to know the truth: is college worth it?
Where to start
The first thing to do is develop a plan for academic success. Making the transition to attending college is challenging for every student. Starting off at a community college can allow you to make the transition to higher education without taking on big financial obligations.
In most cases, community college students can commute to class, work a full or part-time job and complete their studies with little or no debt in a manageable timeframe. Lenoir Community College offers day, weekend, evening and online classes for the best flexibility in your busy schedule.
High-quality institutions

 
Students attending community college complete their basic academic requirements with faculty members who are dedicated to teaching. While university professors are often required to spend time away from the classroom on research and publishing, community college faculty is not.
If your plan is to transfer to a larger university later, get your feet wet by starting at LCC. LCC gives their full attention to students because class sizes for courses are usually smaller – 25 to 35 students – than the large lecture halls at four-year universities, with often up to 300 students in a class.
Local partnerships, local jobs
Community colleges often work directly with local businesses and industries and are equipped with the latest technologies, classrooms and facilities. These state-of-art capabilities are not purchased with enormous student loan funds. They are the result of a partnership between the college and the local community.
If you're looking to enter the workforce sooner rather than later, LCC's relationships with local employers offer job opportunities upon completion, or after paid internships.
Four-year transfer options
Students who plan to complete a bachelor's degree can transfer from community college to a four-year college or university. Time spent at community college will cut any future loan payments in half, and options for financial aid without huge loans should be taken advantage of.  Use resources in LCC's counseling and financial aid departments to find out more information on transfer options available.
Lenoir Community College offers transfer programs with local universities and makes this achievable. Four-year schools are looking for students who have a proven record of academic success in higher education.
Cost versus benefit of a college education
Despite some negative public perceptions about the benefits, economic studies still show that college degrees lead to higher employment rates and incomes. According the Bureau of Labor Statistics, the pay gap between a four-year college degree and a high school diploma is at a record high of about 40%.
Consider the long-term earning potential of a college education. According to a study by the Economic Policy Institute, not going to college can reduce lifetime wages by as much as $1 million. High school graduates face an unemployment rate of 17.6% versus 5.6% for college graduates.
Overall…
Yes, college is worth it—especially if you talk to LCC about financial aid, job opportunities and how we can help!
COLLEGE EDUCATION BY THE NUMBERS
40% 
Pay Gap
Between a four-year college degree and a high school diploma.
Source: US Bureau of Labor Statistics
$1M
Lifetime Wages
By not going to college, your lifetime earnings will be significantly reduced.
Source: Economic Policy Institute
17.6%
Unemployment Rate
High school graduates
5.6%

College graduates
Source: Economic Policy Institute