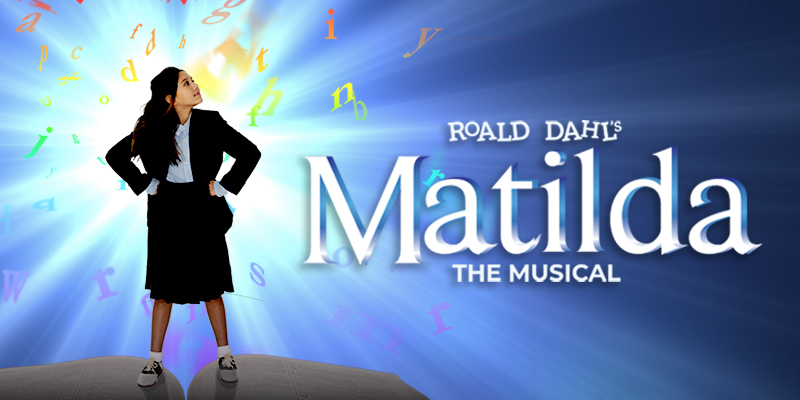 By Cailyn Kennedy
Matilda The Musical is taking to the Turner Stage in the Briley Auditorium at Lenoir Community College from July 14 through 16 and July 21 through 23. The musical is based on the 1988 novel Matilda by Roald Dahl. The musical's narrative centers on Matilda Wormwood, a precocious 5-year-old with the gift of telekinesis. She loves reading, has a vivid imagination, overcomes obstacles caused by her un-loving family and cruel headmistress, and helps her teacher reclaim her life.
The show is directed by Lenoir Community College's Fine Arts Chair and Music instructor Jessica Cruz, and it is one of many that will be a part of the performing arts series at the College.
Cruz is ecstatic about bringing this show to Lenoir County and its surrounding areas, saying, "This show is high-energy with a lot of intricate choreography and is fun for the whole family. Lenoir County has the talent for a show like this, and we wanted to showcase that. In this show, we have the chance to utilize all of the talented kids and adults in this area."
"The whole cast is extremely committed to the rehearsal process, and the entire production team is excited to share all of their hard work. What I have seen this cast do in just a few rehearsals is just insane. They are working extremely hard for this show, and I am so proud of their continued progress."
Tickets for Matilda The Musical will be on sale on June 1. To purchase a ticket, please call (252) 233-6824 or visit the show's website at www.lenoircc.edu/matilda.
Cast List
Matilda  – Gianna Cruz
Miss Honey – Abbie Sumner Mejia
Miss Agatha Trunchbull – Jennifer Cook
Mrs. Wormwood – Alyssa Bayless
Mr. Wormwood – Tyndall Davis
Michael Wormwood – Hayden Hall
Mrs. Phelps – Jessica Creech
Doctor/Escapologist – Emir Garcia
Acrobat – Gabby Cruz
Amanda – Carsyn Tyndall
Erica – Carson Cade
Hortensia – Lilly Ranieri
Bruce – Trenton Noble
Lavender – Ava Grace Lane
Alice – Audrey Gilmore
Nigel – Christian Oleneack
Tommy – Jude Brewer
Judge – Eleanor Brewer
Judge – Oliver Ranieri
Young Michael – Evan Stalnaker
Cook – Lisa Gunn
Nurse – Nevaeh Tomlinson-Clifton
Entertainer – Parker Ball
Understudy/Ensemble – Nolan Lane
Rudolpho – Tanner Wilson
Sergei – Christian Moore
Ensemble
Allison Manning, Ava Wade, Caitlin Waters, Ja'Khari Bryant, Joely Davis, Kassidy Loftin, Kathryn Murphy, Keith Parrish, Kendra Loftin, Lilyana Yannotti, Landen Noble, Maxim Cruz, Megan Manning, Rachel Lemon, Rebekah Lemon, Rose Cruz, Tameya Hooker, Taylor Madison Egleton, and Wyatt Hudson
Roald Dahl's Matilda The Musical is presented through special arrangement with Music Theatre International (MTI). All authorized performance materials are also supplied by MTI. www.mtishows.com.