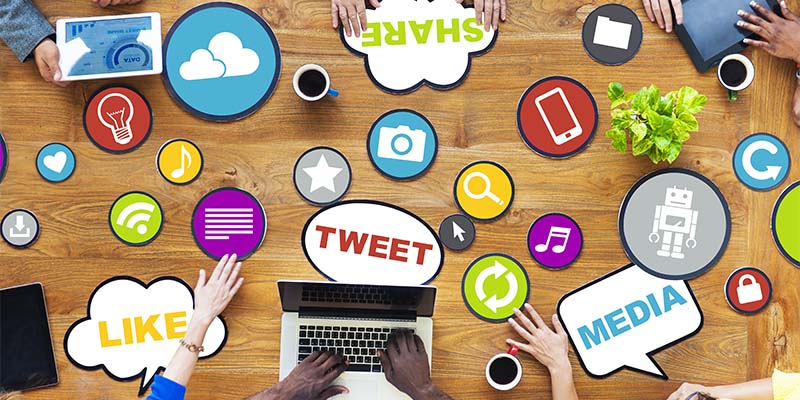 Your online choices can help you get – or lose – a job. Nearly 9 out of 10 US companies now use Facebook, Twitter, and LinkedIn for recruiting, and most of them review employee and applicant profiles, whether you share them or not.
Find out if your social media profile makes the right impression:
Do you
1  List your full name?
(If you have a common name, it is especially important to distinguish yourself from others. Include links to your profiles in your resume to avoid a case of mistaken identity.)
2  Use privacy settings?
(Protect any content that is personal. The best policy is to leave the private life offline.)
3  Have a sensible profile pic?
(That wild and crazy birthday bash may have been a great night, but it won't make a great impression.)
4  Spell-check?
(Grammatical errors and poor spelling make for a negative reaction from employers expecting professionalism. Avoid the temptation to express your thoughts in shorthand and smiley faces.)
5 Keep it clean?
(Avoid profanity and fights. And references to drug use or sexual activity is the last thing you want your boss to see. TMI!)
6 Avoid drama?
(Political arguments, overtly religious posts, and other controversial topics are not well received by recruiters.)
7  Put out the fires quickly?
(If friends post inflammatory or dramatic items to your page, hide or delete them, then contact them privately. Don't let others' outbursts reflect on you publicly.)
8  Keep the work-related comments on the up and up?
(Complaining about work, school, co-workers, or your boss can signal disloyalty and a difficult personality.)
9  List your achievements?
(Employers are looking for volunteering history, membership in professional organizations, and proof you are qualified.)
10  Have referrals?
(Use the buddy system! LinkedIn is a great site for referrals from co-workers and professional networking, as well as finding out about job openings.)
Score:
10 – You're looking good! For more ideas on how to polish your online presence, check out some of the links below.
6-9 – It's not necessarily a deal-breaker, but over-sharing and under-networking may harm your candidacy for a job. There's never a bad time to clean house. Explore your privacy settings and prune a few sticky status updates.
0-5 – This calls for an intervention.
Take time to assess the purpose of your online activity. Is it for personal reasons? You might consider changing both your privacy settings and the screen-name you use.
If there are embarrassing items you've posted, eliminate them before you apply for the job. Or, if you can, start fresh with a professional account and list it on your resume. Delete old accounts, and "untag" yourself from questionable items you've been included on by friends.
Damage control begins with a Google search of your name. What comes up? Job site Monster.com recommends marking for action anything troublesome in the first five pages of search results. Sometimes you can delete it, sometimes you have to request removal.
Sometimes your best option is a "water under the bridge" approach: Bury the problematic posts with good content. That question about listing achievements can come in handy here. Have you done a charity walk for autism? Volunteered at the local animal shelter? Joined a school club? Associate your name with those organizations. Take photos during these activities, and tag yourself in them. It might seem unnecessary, but it will have the effect of flooding search engine results with evidence of your positive activities.
The bottom line is, nobody's perfect. A good rule of thumb for online content is to be authentic, but filter yourself. After all, you never know who'll be lurking on your old vacation photos.
Whether you're just stepping into the social media sphere or looking to clean up your act, these resources can help.
WikiHow: How to Behave Professionally on Social Media
wikihow.com/Behave-Professionally-on-Social-Media
Undercover Recruiter: How to Maximize Your LinkedIn Profile
theundercoverrecruiter.com/9-ways-maximize-your-linkedin-profile/
Facebook: Privacy Help Center
facebook.com/help/privacy
Author Media: How to Set Up a Professional Twitter Profile
authormedia.com/how-to-set-up-a-twitter-profile/
Monster.com: How to Clean Up Your Online Reputation
career-advice.monster.com/job-search/getting-started/clean-up-your-online-reputation/article.aspx