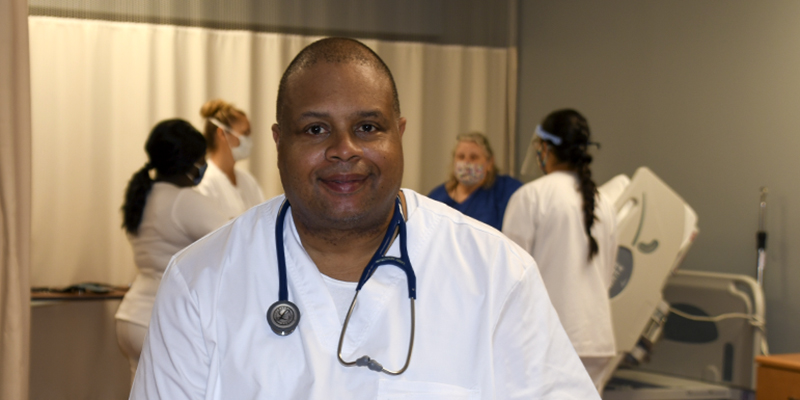 By Richy Huneycutt
Are you thinking about going back to college to start a new career? If so, the time is now. Lenoir Community College received $855,000 from the Governor's Emergency Education Relief (GEER) Fund for scholarships for eligible students pursuing high-demand workforce training programs leading to industry-recognized credentials.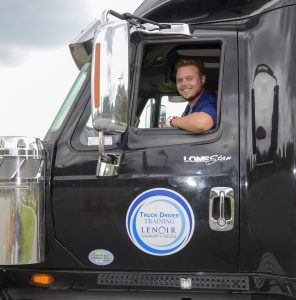 What does that mean? "Ask us about our free classes," said LCC President Dr. Rusty Hunt. "These funds allow the College to award scholarships to meet regional industry needs and the cost of a course."
Hunt said the scholarships help cover the cost of tuition, fees, books, supplies, credentialing tests, and other costs that serve as barriers for students.
"These programs that lead to credentials will potentially increase an individual's income," he said. "This is a great opportunity to earn one or more credentials while funds are available and enhance a person's employment opportunities."
Eligible students applying for this scholarship must be a resident of North Carolina and must be enrolling in Workforce Continuing Education short-term training pathways/courses offered for 96 hours or more and leading to a state or industry-recognized credential. These pathways may consist of a single course or a series of courses.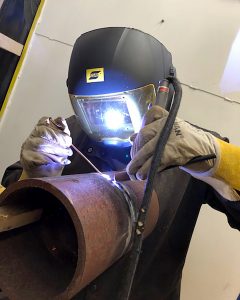 "The College has the flexibility to add additional pathways to meet local workforce needs," LCC Vice President of Instruction Dr. John Paul Black said. "This is a great opportunity for individuals who are looking to train in a new career field and earn industry-related credentials at no cost to them. These short-term training programs are designed to put people to work but they are also designed to provide credit that may lead to a college diploma or degree."
Dawn Kantz, Director of Continuing Education Special Programs at Lenoir Community College, said students applying for the scholarship must be enrolled in one of 10 programs of study: Automotive, Aircraft Maintenance, Construction, Criminal Justice, Emergency Medical Services, Healthcare, Industrial/Manufacturing, Information Technology, Transportation, and Fire and Rescue Services.
"These are high-demand fields that in some cases you can obtain the certification in as little eight weeks and up to nine months," Hunt said. "The College has partnered with employers in the area to help individuals find a new opportunity and go to work or enhance current employment. This is what these GEER funds are all about – removing the financial barrier to get the needed training to become employed."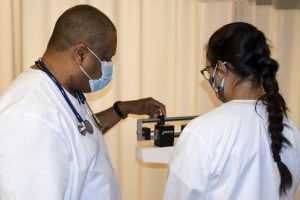 LCC offers a number of programs in the areas of study but we also have additional programs of study to include our Quick Jobs and other programs, which include but are not limited to the following: Energy Distribution, Heating, Ventilation, and Air Conditioning, Certified Production Technician, Truck Driver Training and Welding. In the healthcare field, students can have a career as an EKG Technician, Health Unit Coordinator, Healthcare Billing and Coding, Pharmacy Technician, Medication Aid, Nurse Aide I/II, and Phlebotomy Technician. "More short-term training programs are currently being developed to expand course offerings such as Industrial, Office Systems, and our newest offering, Psychiatric Tech," Black said.
"There is something for everyone looking to improve their earning potential," Hunt added, "however, these funds are time sensitive so we want to encourage students to take advantage while they are available."
"Employers are also taking advantage of this scholarship by sending their employees back to school to upgrade their skills for the workplace. This creates more job security for the employee and is a win-win for our local economy," Kantz said.
For the scholarship application, visit GEER.
For more information, contact Director of Continuing Education Special Programs Dawn Kantz at [email protected] or call (252) 233-6835.