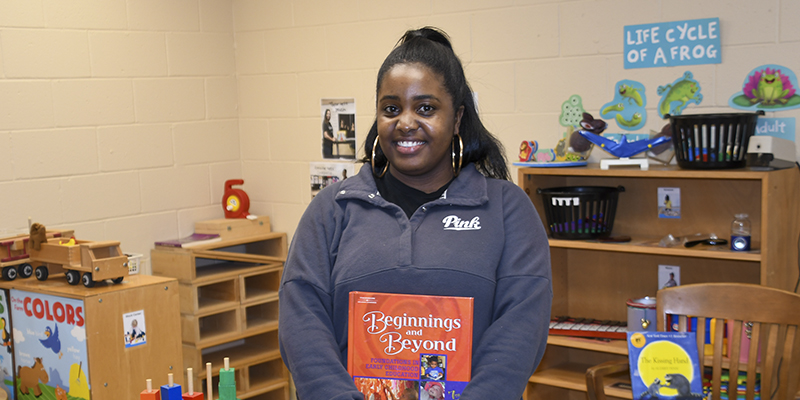 By Mallory Kennedy
Experts say that the first five years of a child's life are the most impressionable. These first five years are spent building the foundation that shapes children's future, health, happiness, development, and learning achievements.
The Early Childhood Education program at Lenoir Community College prepares individuals to work with children from birth through eight in diverse learning environments. Students combine learned theories with practice in actual settings with young children under the supervision of qualified teachers.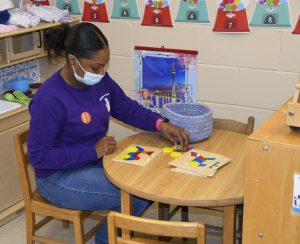 "We teach our students the importance of building relationships with the children and families they work with,"  Program Chair Jane Gridley said. "Students learn strategies and skills to enhance the development of the whole child, strategies that enhance cognitive and language development, physical development and social/emotional development."
Course work includes child growth and development; physical/nutritional needs of children; care and guidance of children; working with children with exceptionalities; and communication skills with families and children.
Students entering the Early Childhood Education program may choose the Early Childhood Education, Associate in Applied Science (AAS) degree or the Birth to Kindergarten (B-K) Licensure Transfer, AAS degree.
Graduates are prepared to plan and implement developmentally appropriate programs in early childhood settings. Employment opportunities include child development and childcare programs, preschools, public and private schools, recreational centers, Head Start Programs, and school-age programs.
"Upon completion of the program, graduates should be able to create and implement developmentally appropriate learning experiences and environments for all children that are culturally, linguistically, and ability diverse", says Gridley.
For more information, visit LCC Early Childhood.